Description
Placing your Laptop computer on your LAP sounds like the obvious place for your laptop!  However, this exposes you to radiation and electromagnetic fields. The new WaveWall laptop case is anti-radiation protection for your most sensitive areas.
Wireless technology uses electromagnetic fields to pass data to the network and this field is all around your electronic devices – including your laptop. Not only that but your laptop can get hot in your lap as well and the heat and wireless radiation have been found to do damage to a man's sperm, even causing infertility.
WaveWall's new anti-radiation laptop case has radiation-blocking fabric that protects the body and shields it from the electromagnetic field. It also reduces the heat from the laptop that passes to the testicles and can cause damage. It doubles this protection for you with protection for your laptop as a stylish carrying case to prevent scratches and damage.
Not only will this stylish WaveWall laptop case protect your computer from scratches and damage while in the case, but simply place your computer on top of the WaveWall case while using it on your lap and you can also protect you body from EMF emissions.  
POWERFUL, LABORATORY-TESTED PROTECTION: Scientifically proven to block up to 85% of wireless RF/microwave electromagnetic radiation (EMF/EMR) from WiFi and bluetooth. Also a powerful heat shield.

EASY TO USE: Just take your laptop or tablet out of the case, place the case on a table, desk or your lap, and then place your laptop or tablet on the case and use as normal. When you're done, just put your device back in the case, and take it wherever you go! Super slim, durable, and portable with an anti-slip grip. Use your WaveWall Laptop Case at home, at school, at work or the office, or while traveling on the road.

STYLISH, CONVENIENT DESIGN: The most fashionable laptop EMF protection available! Case is 15.5″x11″ and is less than a quarter inch thick. Made from PU leather with elegant red edge stitching, and a magnetic flap to close the case. Works with all models of laptops, tablets and all electronic devices with screens up to 15".

SCIENTIFICALLY PROVEN: Don't be fooled by EMF pendants or charms that claim to harmonize or neutralize EMF radiation without any scientific proof. Our Laptop Case uses universally-accepted and scientifically verified principles to shield your body from EMF radiation. Inside the lining of our case is a layer of fabric woven with a conductive metallic mesh that forms a shield to block EMF radiation.

SHIELDS BUT DOESN'T INTERFERE: The WaveWall Laptop Case does not interfere with your computer or tablet's normal operation and does not cause over-heating. It simply deflects the harmful radiation and heat from the bottom of your laptop away from your lap and body.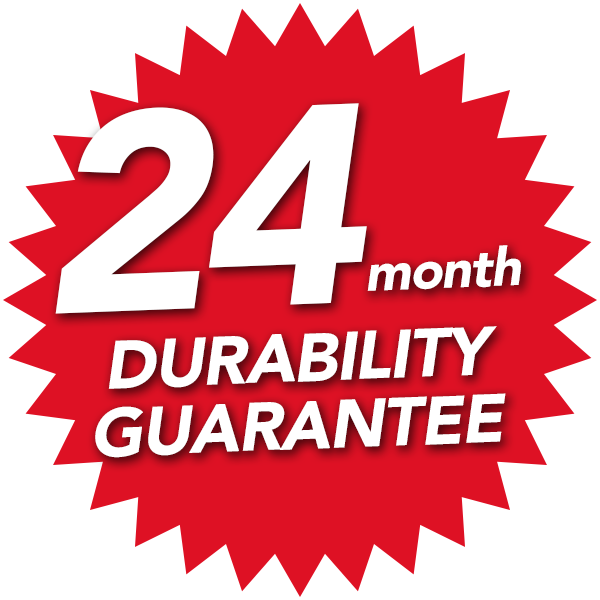 If your WaveWall product breaks within 

24

 months of initial purchase due to a manufacturing or design defect, send us a photo of the damaged product via email plus your order details and we'll replace your damaged WaveWall product free of charge. 
Must register for warranty at time of purchase:   https://www.wavewallcases.com/warranty      WaveWall accepts no responsibility nor liability for any damage to any third party items (including your phone).
Laptop Case, EMF Protection & Heat Shield for Laptops Up to 15″